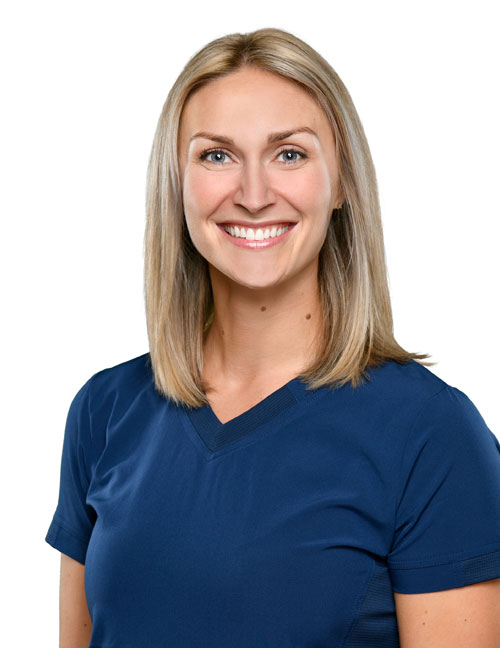 Originally from Cape Breton, Dr. Santana stayed close to home attending St. Francis Xavier University where she graduated in 2011 with her BSc in Biology and Chemistry. Following her undergraduate degree, she moved to Montreal where she studied dentistry at McGill University graduating with her Doctorate in Dental Medicine in 2016.
Upon graduation, Santana finished at the top of her class with awards in restorative dentistry, endodontics, and leadership. Eager to continue learning, Santana completed the General Practice Residency program at Dalhousie University in 2017 where she gained experience in dental surgery and complex restorative cases. During her time at Dal she also received training in sedation and pediatric dentistry. Since completing her residency, Dr. Santana has worked in emergency dentistry as well as private practice.
Dr. Santana prides herself in offering high quality comprehensive care and continues to take courses on implant dentistry and periodontal therapy. She enjoys working with patients to achieve optimal dental health and esthetics. She is particularly interested in prosthodontics; fabricating crowns, veneers, bridges and dentures.
She's a member of the Canadian Dental Association and Nova Scotia Dental Association. Santana is board certified to perform conscious sedation and is certified in advanced cardiac life support to provide a safe and comfortable patient experience.
When not practicing dentistry, Santana enjoys spending time with her family. She is an avid equestrian and spends as much time outdoors as our Nova Scotia weather permits!