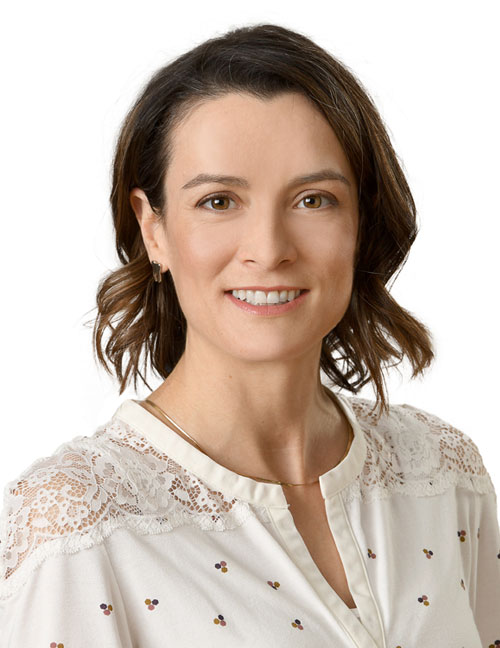 Dr. Doucet has a passion for dentistry. She's committed to providing gentle, quality care for her patients. She also takes care to provide her patients with all the information about their care in easy to understand language so they can make informed decisions about their dental health care. She has a special way with children, and loves connecting with her young patients when they come to see her.
Dr. Doucet is a small town girl at heart. She grew up in rural communities around Fredericton and went to the University of New Brunswick, where she received her BSc in Biology and Chemistry. She went on to attend Dalhousie University and graduated with a Doctor of Dental Surgery degree in 2004. Dr. Doucet's passion for the art and science of dentistry continues today: she has taken extensive continuing education in orthodontics, sleep apnea, pharmacology, implants, endodontics, and pediatric dentistry.
She's a member of the Canadian Dental Association, the Nova Scotia Dental Association, and the Halifax County Dental Society (President 2010/2011). She's certified in Nitrous Oxide, Pediatric Advanced Life Support, Invisalign, and Minimal Tooth Movement.
Dr. Doucet is very active and enjoys cycling, skiing, running, trail running, and playing the banjo. In 2008 she cycled from Halifax to Texas to raise money for cancer research with the Tony Griffin Foundation (Give to Live). She's the proud mother of two energetic boys, Oliver and Winston, and is married to the love of her life, Tim Brooks.